Homemade hot chocolate has got to be one of the best things about cold days.  Seriously, my husband looks forward to winter because it's also hot chocolate season.  A few years ago I discovered the magic of hot chocolate made from scratch using actual chocolate – mind blown!  It was creamy and rich and all around incredible. There was no going back to powdered hot chocolate for me after that.  I make a couple different versions of hot cocoa, but this one is ready in only 5 minutes and doesn't require double boiling.  It's so easy, delicious, and absolutely perfect for warming up on cold days! Have you tried this recipe?  What did you think of it? Let me know in the comments below!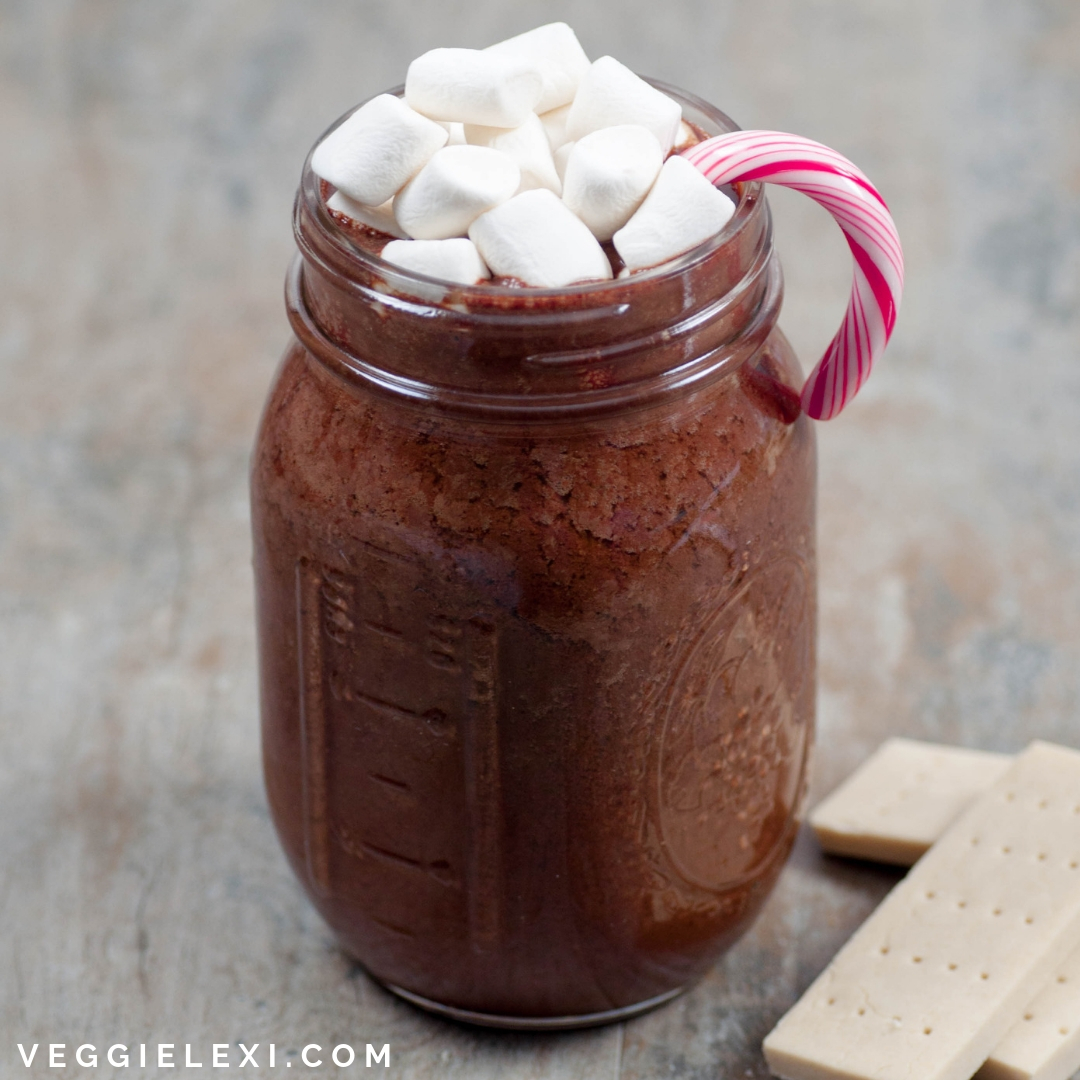 The Best 5 Minute Homemade Hot Chocolate (Vegan):
Ingredients
2

cups

gluten free unsweetened almond milk*

1/4

teaspoon

pure vanilla extract

4

Tablespoon

vegan dark chocolate chips**

2

Tablespoons

cocoa powder

2

Tablespoons

granulated sugar

up to 4 Tablespoons if you like it sweeter

Vegan Mini Marshmallows

optional - for topping

Vegan Whipped Cream

optional - for topping
Instructions
Heat almond milk in a pot on the stove over medium heat.

Once it's very warm, add in the remaining ingredients and stir to combine.

Don't let it come to a boil, it will cause the almond milk to separate.

Keep a close eye on it and continue stirring for a minute or two until the chocolate is fully melted and the sugar is fully dissolved.

Taste and adjust sweetness as needed.

Once the chocolate is melted, the sugar is dissolved, and it's at your preferred temperature, it's ready!

Serve with vegan mini marshmallows, coconut whipped cream, or a candy cane as a special treat.
Recipe Notes
*This recipe would work well with soy milk and cashew milk, too. If you're using oat milk, it's not guaranteed that it will work. Typically, store bought oat milk would be a safer bet to try with a hot drink than homemade oat milk would be. This is because oat milk thickens when it's heated (much like flax and chia thicken when they sit with water). Depending on the oat to water ratio in the oat milk, it can cause a substantial texture change when it's heated.
**I used the Enjoy Life Dark Chocolate Morsels.