Something about the simplicity of shortbread cookies is absolutely divine. I've always loved them. They're not too sweet, they're perfect for dipping, and they're just all around buttery goodness. This super simple vegan and gluten free version is so easy and absolutely fills that craving.
Have you tried this recipe? What did you think of it? Let me know in the comments below!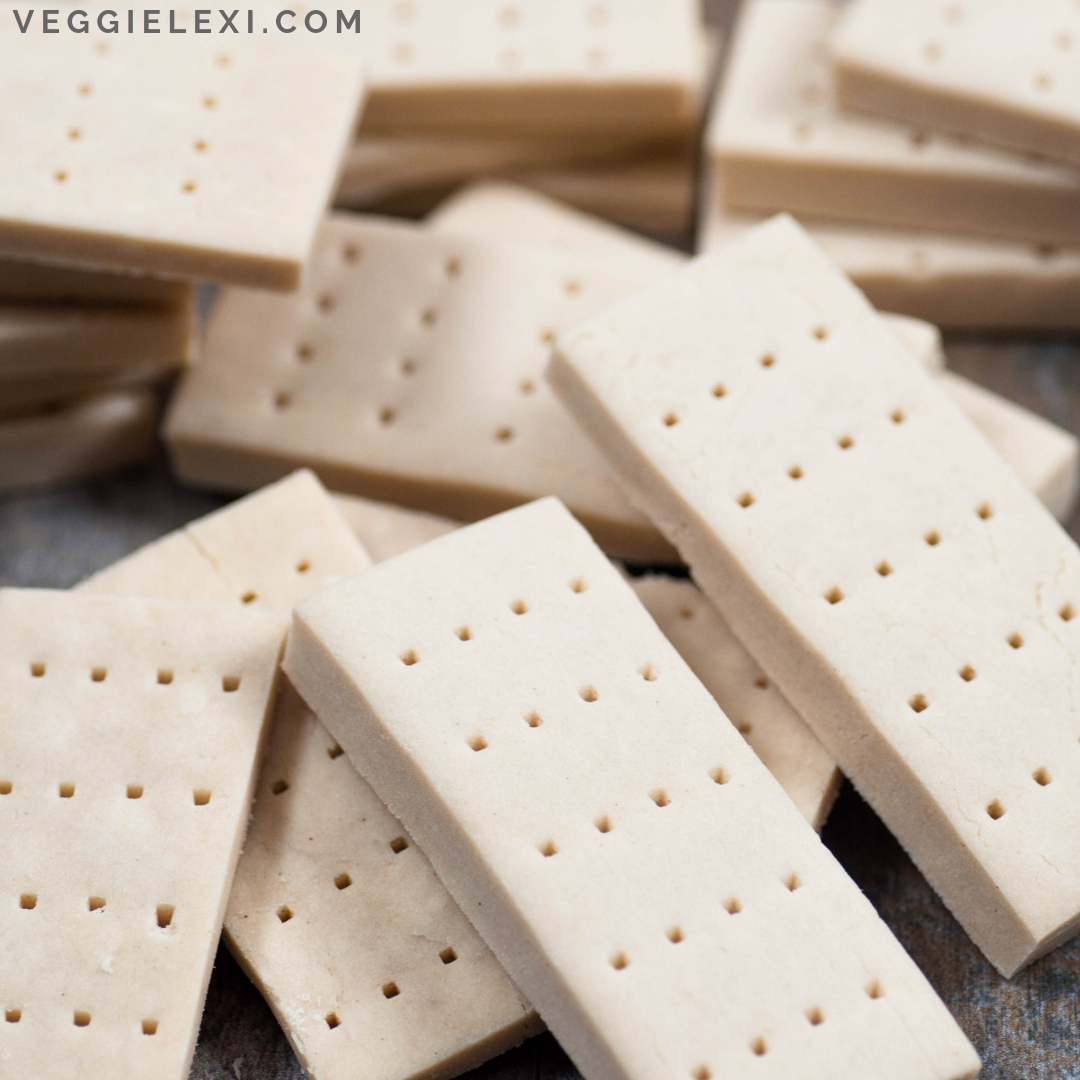 Simple Shortbread Cookies (Vegan, Gluten Free):
Ingredients
1/2

cup

vegan butter*

room temperature

1/4

cup

maple syrup

1/2

teaspoon

pure vanilla extract

1/8

teaspoon

fine sea salt

2

cups

gluten free flour blend**
Instructions
Preheat oven to 350 F.

Line your baking sheets with parchment paper or reusable silicone baking mats.

In a large bowl, using either a stand mixer or a handheld electric mixer, beat your butter until it is whipped.

Add in the maple syrup and pure vanilla extract, mix until well blended.

In a small bowl, whisk together the salt and flour.

Add the flour mixture a little at a time to the creamed butter mixture. Mix with a wooden spoon until fully combined.

The dough should not be sticky, but it should hold together when you press it together. If it's too dry, add a little more maple syrup. If it's too wet, ad a little more flour.

Roll the dough out to ½" thick between two pieces of parchment paper.

Using a knife, dough cutter, or pizza cutter, cut the dough into 1" x 2.5" rectangles by cutting 1" strips and then cutting perpendicular lines 2.5" apart.

Using the tines of a fork, make the indentations at the top of each cookie (this allows steam to escape during the baking process to help prevent crumbling).

Place the cookies 1/2" apart on the lined baking sheet.

Bake for 12-14 minutes, or until the edges are slightly golden.

Cool for 10 minutes before eating.
Recipe Notes
*I used Earth Balance vegan butter sticks. This is my favorite vegan butter replacement and I prefer the sticks for baking and cooking because they have a lower water content than the tub does. The tub has more water in it to make it more spreadable, which makes it not as ideal for baking and sauteing.
**I used Pamela's gluten free flour blend. I haven't tried other blends and can't vouch for how well they would turn out. Pamela's has a delicate flavor profile and is my favorite mixture for this type of baking.
***If you don't want to use a store bought blend, the homemade mixture I would use is: 1 cup white rice flour, 2/3 cup potato starch, 1/3 cup tapioca starch, and 2 Tablespoons psyllium husk.
****Keep an eye on these in the last 5 minutes of baking.  I've heard from some of you that you could have pulled these out a little sooner than the recipe indicates and I think it's due to a difference in ovens.